Wedding Ceremony
Fidelma can give you professional advice on all aspects of your ceremony from the overall structure to where your music best fits. She has a repertoire suitable for church ceremonies, but her versatility and wide range of music is very suited to civil and humanist ceremonies also. You can hear some of her songs on her "Audio/Video" page.


She is happy to source whatever instrument you require, although she is more usually accompanied by piano or harp.


Fidelma will liaise with you to pick suitable songs and musicians. She will of course be more than happy to learn any new songs you particularly want should the time frame allow.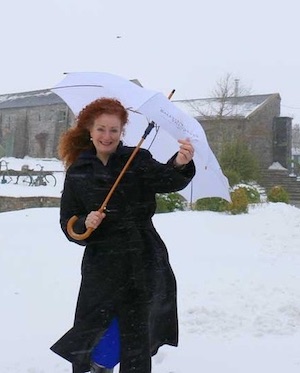 For a Church ceremony, you will need songs/music for the following:
Entrance
Lighting of the Candles
Psalm
Offertory
Communion (usually two pieces)
Signing of the Register
Exit
Some priests insist on only liturgical music being performed at the wedding ceremony; this is something you will be aware of yourself when you choose the priest to marry you.
For a Civil or Humanist ceremony, there is no set format, and you can choose any music that is meaningful to you. Fidelma's wide repertoire gives you plenty of choice.